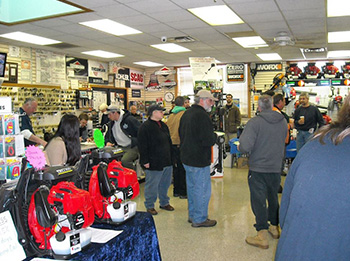 The annual open house at McIntyre's, Westfield, N.J.
A highlight of the year at McIntyre's is the annual open house and customer appreciation day – held every year on a Friday in March from 8 a.m. to 5 p.m. Manufacturers' representatives conduct product demonstrations and are available to answer customers' questions. Prices are reduced for the event.
"This is an opportunity for our customers to meet representatives from the companies that make the equipment they need," said Rich Herder, owner of McIntyre's. "The more knowledge you possess when buying power equipment, the better your buying decision."
To say thank you to its many customers, McIntyre's offers a catered buffet breakfast and lunch.
"Nothing says fun like power equipment and food," Herder said. "I hope our customers will take this opportunity to learn more about the equipment they use and to enjoy good food."
Established in 1898, McIntyre's prides itself on the sales and repair of residential and commercial landscape equipment. McIntyre's is also a full-service residential and commercial locksmith. It is known for providing top-quality products and superior customer service. Customers include homeowners, landscape professionals, municipalities, boards of education, real estate agents, and apartment complexes.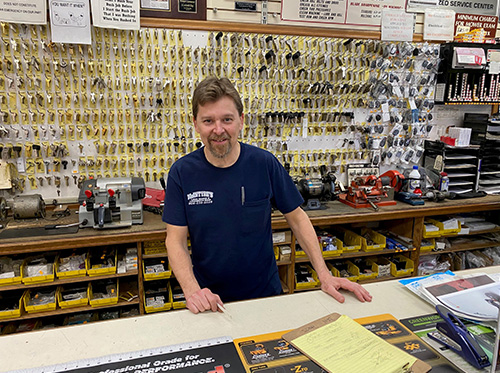 Owner Rich Herder brings in representatives of several manufacturers during the annual open house at McIntyre's, Westfield, NJ.